Housing Co-op Conference
March 31 (Hybrid)
In person location: Indiana Farm Bureau, 225 S East St, Indianapolis, IN
Using the Co-op Model to Address the Housing Crisis 
Are you interested in learning more about housing co-ops? With the current housing crisis, people across the country are looking for solutions to how to make housing more accessible.
Join us to learn more about housing cooperatives – the benefits to residents as well as to the community; how they operate; and how to finance them.
DATE:                            Friday, March 31
TIME:                             10:00 am – 3:00 pm (Eastern time)
LOCATION:                   Hybrid
In-person location: Indiana Farm Bureau, 225 S. East St Suite 252
Indianapolis IN
COST:                             Free (but registration required)
QUESTIONS:                 Deb Trocha  (dtrocha@icdc.coop)
AGENDA:
10:00                Welcome and Introductions
10:30                Introduction to the Cooperative Model and Housing Cooperatives
Brian Donovan, The Cooperation Group
12:00                Lunch
12:45                Panel Discussion
Margery Spinney and Carol Smith – Renting Partnerships
Alvin Sangsuwangul, Kheprw Institute
1:45                   Financing Housing Cooperatives
Jerrel Duffy Jr – NCB
2:15                  Connecting the Dots with Housing Co-ops
Jake Sipe, Indiana Housing and Community Development Authority (IHCDA)
2:40                  Q&A
3:00                  Adjourn
SPEAKERS:
Brian Donovan is the former Executive Director of the Austin Cooperative Business Association (ACBA), a regional cross-sector trade association for cooperatives. From 2005-2013 Brian managed the Univ. of Texas Inter-Cooperative Council, a student housing cooperative. Brian served on the board of NASCO Development Services for 8 years and the NASCO Board for two years. Presently he is Co-Director of The Cooperation Group, a non-profit cooperative development organization based in Detroit, Michigan. Before working in co-ops Brian worked for Apple as the manager of the Inside Sales team serving educational institutions. He also has experience working in politics in Texas including managing campaigns and organizing for ethics reform at the state level and for cooperatives at the local level. Brian recently assisted the Austin City Council in passing a resolution supporting cooperatives including $60,000 for starting and expanding the local cooperative economy.  He is currently a trustee of a revolving loan fund supporting housing cooperatives: the Kagawa Student Cooperative Reinvestment Fund at Shared Capital Cooperative.
In 1999, Margery Spinney created the first participatory management system with renter equity credits for a low-income housing project being developed by the Women's Research and Development Center and the Franciscan Friars in Cincinnati, Ohio. At the time, Margery was Director of the Cornerstone-Homesource Community Loan Fund, which expanded its mission to implement the concept — becoming the Cornerstone Corporation for Shared Equity. She recruited and guided resident participation with Carol Smith, the property manager, and developed the financial system.
Between 2002 and 2012, 59 households in this and 2 subsequent development projects accumulated over $140,000 in equity
credits even though their income averaged about $20,000 per year.
In 2013, Margery and Carol formed Renting Partnerships in order to establish a framework to expand best practices in participatory management and assure long term accountability to the resident community.
Jerrel Duffy Jr., Vice President, National Cooperative Bank
Mr.  Duffy is Vice President at NCB and is responsible for working with housing cooperatives nationwide in providing financing solutions to support their capital needs.  Mr. Duffy joined NCB in 2020; prior to joining NCB, Mr. Duffy was at Marcus & Millichap as an Affordable Housing Broker, specializing in Low-Income Housing Tax Credits (LIHTC).  He also has a 15-year background in commercial real estate banking, working at institutions such as M&T Bank, Trust (formerly     SunTrust), and the Federal Reserve Bank of Richmond.  Mr. Duffy has a bachelor's degree from the University of Maryland Baltimore County an MBA from the University of Maryland and a Master's Degree (MPS) in Real Estate from Georgetown University.
Alvin Sangsuwangul, Community Land Trust Coordinator, Kheprw Institute Kheprw Institute (kheprw.org) builds community wealth with a focus on Black, Brown and low-income communities in Indianapolis. Alvin has been a part of the Kheprw team for over ten years and his current focus is starting the Indianapolis Community Land Trust (clt.kheprw.org) with funding from the City and support from a city-wide coalition of partners. The CLT will equip Black, Brown and low-income Indy residents to use land and housing to build community wealth, self-reliance and self-determination, inclusive of creating permanently affordable housing.
Jake Sipe has devoted the past twenty three years to serving the needs of families and individuals with low to moderate incomes in Indiana. Jake joined the Indiana Housing and Community Development Authority (IHCDA) in September 1999; he learned the ropes and advanced into positions of greater responsibility. In July of 2012, Jake was named Interim Executive Director and was appointed Executive Director in January 2013. In his former position as head of the Real Estate Department at IHCDA, Jake was responsible for administering the Section 42 Rental Housing Tax Credit Program, Federal programs such as HOME and CDBG, and State monies including Indiana's Housing Development Fund and Neighborhood Assistance Program.  His prior responsibilities with IHCDA also include managing the Community Development and Multi-Family Departments.
SPONSORS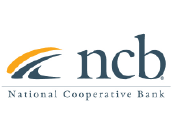 PARTNERS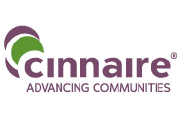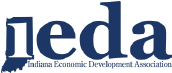 CCMA 2023
June 8-10
Sacramento, CA
Click HERE for more details
UP & COMING 2023
September 14-16, 2023
Intercontinental, St. Paul, MN
Check back for more details
Indiana Cooperative Development Center
225 S. East Street, Suite 252
Indianapolis, IN 46202
Phone: 317.692.7707
Email: info@icdc.coop
ICDC is an equal opportunity employer and provider.